Towson University issued the following announcement on July 25.
Professor John Sivey's research group had two papers selected as part of the Royal Society of Chemistry's Best Papers Initiative
Two papers authored by Towson University chemistry professors John Sivey and Keith Reber and six undergraduate students and recent alumni were among those selected to the Royal Society of Chemistry's "Best Papers of 2018."
Both papers were published in the RSC's Environmental Science: Water Research & Technology.
A paper by Matthew Broadwater '17 and Tyler Swanson '18 and Sivey, "Emerging investigators series: comparing the inherent reactivity of often-overlooked aqueous chlorinating and brominating agents toward salicylic acid," looked at how changes in solution conditions—like salt levels and pH—influence the rates at which chlorine, and its chemical cousin bromine, become incorporated in salicylic acid.
"Understanding the possible competition between rates of chlorination and bromination is important because brominated products are generally more toxic than their chlorinated counterparts," says Sivey.
The second paper, authored by Ryan Dias '18, Kayla Martin-Culet '18, Nicholas Race '15 and Marella Schammel '20 as well as professors Reber and Sivey, and Johns Hopkins University researchers Stephanie Lau and A. Lynn Roberts, proposes a novel way to eliminate remaining chlorine without interfering with researchers' abilities to study the disinfection byproducts created when chlorine is used to disinfect water.
"When cities add chlorine to disinfect drinking water, side reactions in the water can generate so-called disinfection byproducts. These byproducts can pose health hazards to humans, including increased risks of some types of cancer," says Sivey. "In addition to drinking water, this work also applies to chlorinated wastewater, pool water and spa water."
Original source can be found here.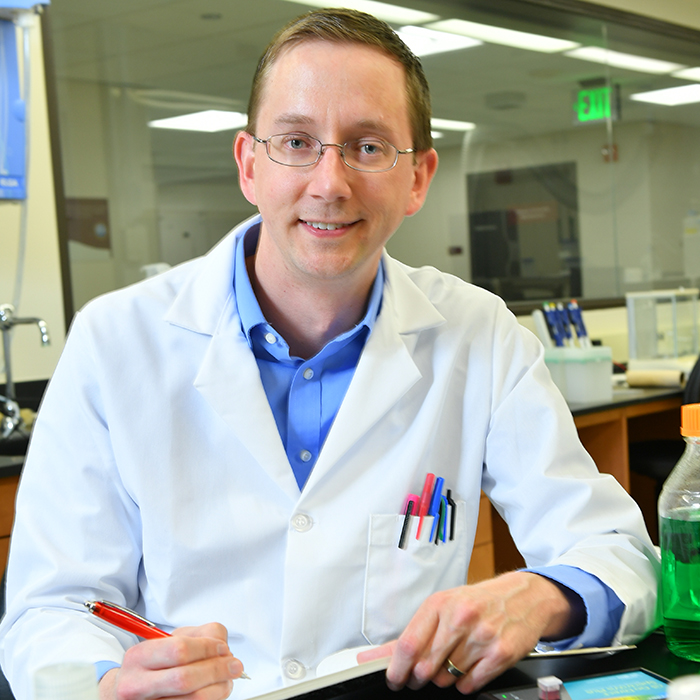 Source: Towson University